Mental/Emotional Health
Mental/Emotional Health is essential to living a healthy, balanced, and fulfilled life.  Your emotions impact your health, and your body responds to the way you feel, think, and behave everyday.  Therefore, when you're stressed, anxious, and upset, your body sends you signals that something isn't right and you can develop physical ailments and dis-ease.  Maintaining emotional balance is an important skill that impacts our self esteem, relationships, productivity, and our ability to cope with stress. Truly getting to know yourself and moving energy blocks in the body treats the root cause of dis-ease.  We believe that the best way to manage our mental/emotional health is through fostering a mind-body connection that moves your energy physically, emotionally, and spiritually. Our sessions allow you to express your feelings, understand your emotional terrain,  and connect with your body, resulting in you becoming the best version of yourself.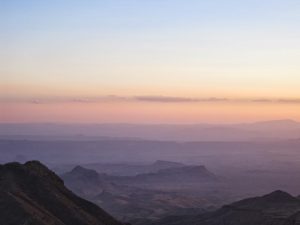 Conditions Treated:
Stress

Anxiety

Depression

Trauma/Post Traumatic Stress Disorder

Mood Disorders

Addiction

Self Esteem Issues

Insomnia

Pain
Women's Health
Chinese medicine's use of acupuncture and Chinese herbs to treat and prevent women's health issues dates back thousands of years and has successfully treated a wide array of gynecological conditions. Today, women's health issues are usually a complex combination of chronic stress, pain, digestive issues, emotional blocks, and hormonal imbalance.  
We, here at Bird's Nest Acupuncture,  seek to treat the WHOLE body and have enhanced our healing approach by adding wellness supplements, relaxation techniques, dietary recommendations, and lifestyle coaching that bring you back to a state of balance and meet the demands of the common, modern lifestyle.  Our methods reduce stress, balance the endocrine system, and regulate your menstrual cycle. A balanced menstrual cycle is a good indicator of gynecological health and overall well-being. Painful, excessively heavy, light or irregular periods are signs of menstrual irregularity and potential hormonal imbalance.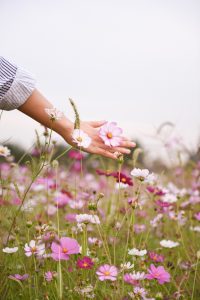 Women's Health Conditions Treated:
Fertility

PCOS
Endometriosis
Hormone Imbalance
Irregular Periods
Painful Periods
Absence of Periods
PMS and PMDD
Menopause
Fibroids and Cysts
Hyper-Thyroid  and Hypo-Thyroid
Adrenal Fatigue
Chronic Yeast Infections and UTI's
Auto-Immune Issues
Pregnancy
At Birds Nest Acupuncture, we believe that pregnancy and childbirth is a transformational journey.  Your body changes with every trimester, and acupuncture offers safe and natural relief from many of the symptoms that may present during your pregnancy. The journey of pregnancy is best taken with the support of an acupuncturist to guide you and your baby along the way.  Caring and tending to the mind and body during pregnancy ensures a smooth gestation, relaxes your nervous system, and helps foster that mind-body connection that is essential for labor and delivery. We also recognize the importance of self care during postpartum time, and we strive to prepare you for the transition into motherhood.   
Conditions Treated:
1st Trimester:  Nausea, vomiting, miscarriage prevention, fatigue, anxiety, stress, depression, and mood swings.
2nd Trimester:  Heartburn and indigestion, pain, anxiety, stress, depression, constipation.
3rd Trimester:  Pain, fatigue, breech presentation, stress, anxiety, depression, labor preparation- weekly acupuncture from week 36 until 40  helps the body prepare for effective and calm labor. Studies have shown that acupuncture during this time can shorten labor time and reduce the need for medical  interventions.
Postpartum:  Fatigue, lactation issues, postpartum depression, stress, and  anxiety